Through open studio time, workshops and classes, teens have the opportunity to explore mediums such as pottery and ceramics, sewing and embroidery, painting, drawing and crafting. Staff mentors work with students who are creating artistic portfolios and help teach those who are new to various mediums.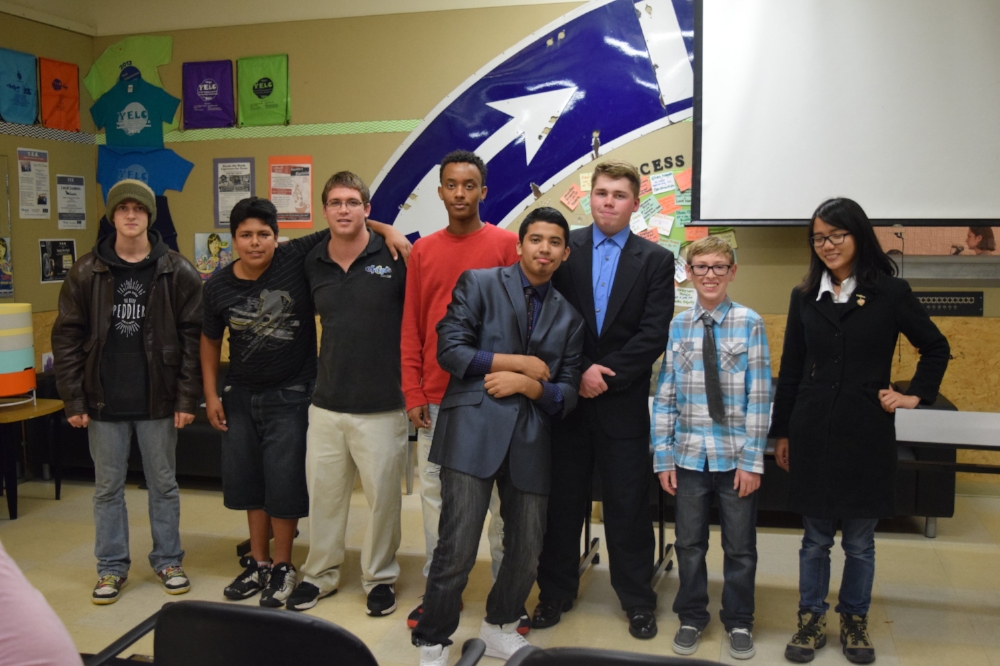 In Chop's College & Career Hub, members can receive homework help and one-on-one tutoring, participate in one of Chop's college research and preparation classes or explore JobsMadeReal.com.
Chop's state-of-the-art commercial teaching kitchen accommodates beginning and intermediate culinary students. Teens can also join Chop's Catering Crew and get real experience working as part of a catering team. Members also have the chance for culinary career exploration and guidance.
Chop's Youth Leadership and Development Programs - Members Council, The Active 20-30 Club of the Redwood Empire Girls Group, Boys Group and the Youth Empowerment & Leadership Conference - exist to provide local youth with opportunities to grow and develop into the future leaders of our community. These programs prepare our middle schoolers for the issues they will face as young adults, and give high school students the opportunity to become civically engaged and a positive force in their communities.
Staff mentors create an environment in the music room where all members are welcome to participate regardless of musical ability. Teens can receive instruction on a variety of instruments, record and mix their own demo or even join Chop's Jam Band and perform at local events.
Chop's 3/4 size gymnasium with 35 foot climbing wall give members a space to spend their energy. With a combination of skill based instruction and recreational games, the gym is a space for members to practice their favorite sport or learn something new with a group of friends.
The Active 20-30 Technology Lounge has eleven computer stations with web access and gaming, as well as a maker space where teens can explore Game Maker, learn coding and take a Raspberry Pi class.
Chop's members can hang out in Club 509 with Staff Mentors, enjoy movie nights, attend Social Dances and take part in other fun events. Plus, they can enjoy the delicious snacks served from the cafe!